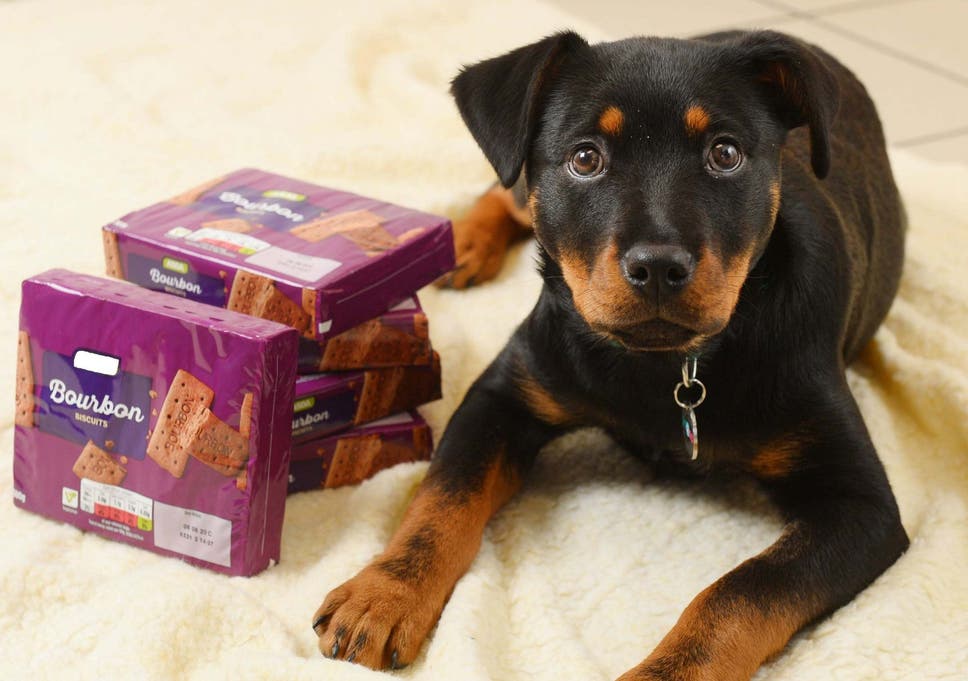 'Chocolate can be extremely poisonous to dogs,' vet says
Sunday 5 January 2020 11:43
A 15-week-old puppy had to undergo emergency medical treatment after binging on a double pack of chocolate biscuits.
Jo Higgs, from Bournemouth, Dorset, returned home to find a chewed up empty packet of bourbon biscuits in her kitchen.
After realising the biscuits had been consumed by her dog, Zeena, Ms Higgs began to feel concerned when the puppy became unwell and developed a bloated stomach.
"I'd been out on the school run and returned home to find the chewed up, empty packet of bourbon biscuits on the kitchen floor," she said.
"I think my daughter had taken them out of the cupboard and accidentally left them on the side."